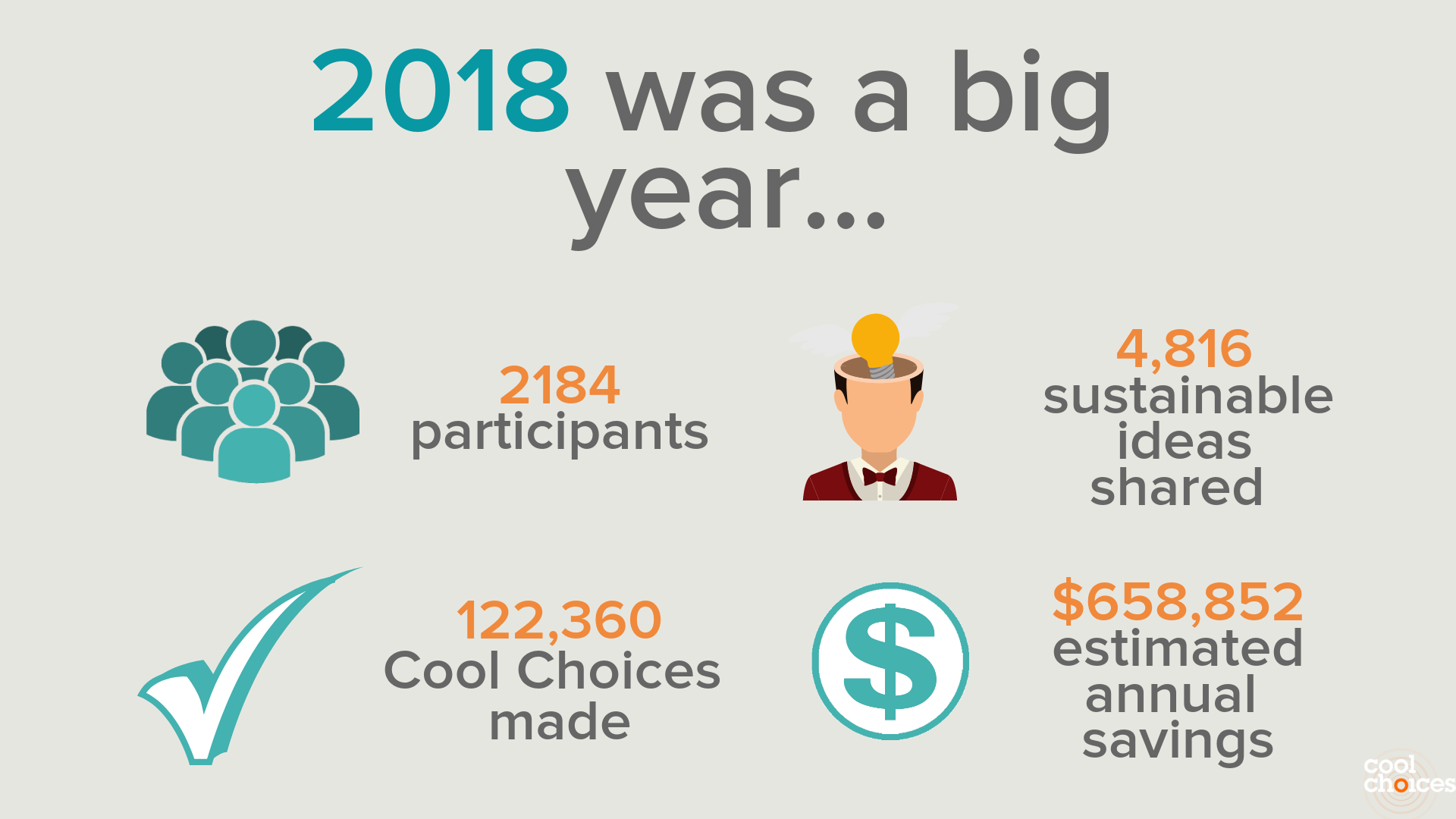 2018 is wrapping up– and here at Cool Choices, we had a busy and exciting year.
Over the course of the year, we partnered with Kohler and Kohler Power Systems, Gerding Edlin, Wylie Independent School District (twice), and Green and Healthy Schools. We also held our largest program ever. In this program, we partnered with the New North in Northeast Wisconsin to bring companies, faith organizations, and residents of 18 counties together.
Here are a few numbers about our 2018 programs, aggregated:
2,184 participants
122,360 Cool Choices made
4,816 ideas about making workplaces and communities more sustainable generated
$658,852 saved annually, estimated
Additionally, we hosted 21 webinars, including four Sustainable Communities webinars (with funding from the Carolyn Foundation). Thank you to all who attended, asked questions, and watched the recordings. As a reminder, you can watch these webinars on-demand. These are a great resource for organizations and businesses engaging their employees in the implementation of their sustainable practices.
Finally, we were able to attend a variety of conferences both in Wisconsin and across the country. These included We Are Still In, the Sustain Dane Summit, BECC (Behavior, Energy, and Climate Change), USGBC's IMPACT, and more. Connecting with other organizations and sharing ideas is critical to more effective and innovative ways to address climate change and drive sustainability.
Thank you for a great 2018!
Comments are closed.