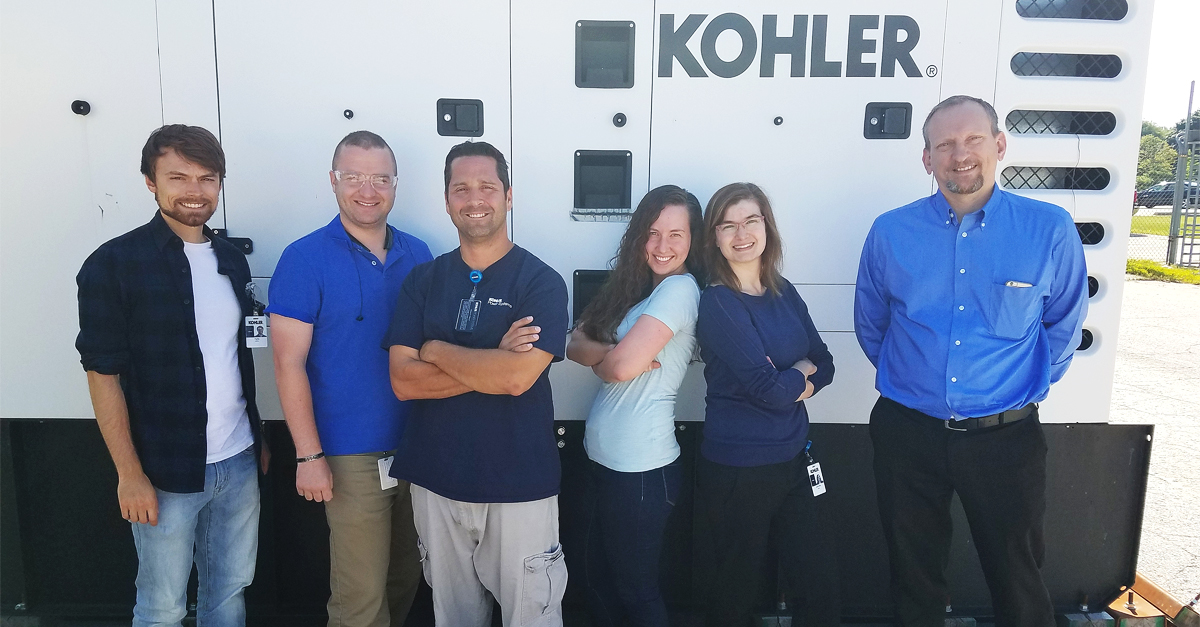 Cool Choices is thrilled to continue our partnership with Kohler Co. for a second employee sustainability engagement program. Kohler is not only a global leader in kitchen and bathroom products, but they are also an inspiring leader in environmentally sustainable business practices. Kohler believes that better business and a better environment go hand in hand. Providing the Cool Choices sustainability engagement program to their employees helps reinforce these ideals among their workforce, while also inspiring their teams to be part of Kohler's sustainability successes, and empowering individuals to make sustainable practices part of their daily lives.
Kohler's Partnership History with Cool Choices
Cool Choices first partnered with Kohler in 2017 for an employee engagement sustainability program at their corporate headquarters in Kohler, Wisconsin. Employees took part in a six-week sustainability engagement program where participants earned points for their sustainable practices at work and at home. After the success of Kohler's first Cool Choices program, we will again partner with the Wisconsin company for a second sustainability engagement program at two facilities in South Carolina and Arkansas.
Kohler Makes Sustainability a Business Priority
Kohler Co. is a global leader in environmental sustainability, committed to upholding aggressive corporate sustainability goals while still offering customers high-quality products that reduce water usage. As part of their NetZero 2035 strategy, Kohler's Cool Choices programs show its associates how each of their positive actions contribute to the company's sustainability goal success.
Cool Choices' partnership with Kohler will help further these ambitious sustainability goals by broadening and deepening employee engagement around Kohler's ongoing sustainability efforts. Our customizable and engaging employee engagement program makes saving energy fun, social, and easy for Kohler associates. And our in-depth reporting gives management valuable information to inform further sustainability initiatives.
"A key strategy for us is educating our associates on ways to be sustainable at work and in their everyday life," said Brigitte Dillman-Cruce, Curriculum Specialist – Sustainability. "Cool Choices is the perfect platform to do this. Not only is it interactive, which we know helps busy professionals retain more information, but it also brings out friendly competition, a hallmark trait of our culture."
We are excited to see the results from another successful Cool Choices program at Kohler.
To learn more about how you can use Cool Choices to accelerate sustainability efforts in your organization, check out our on-demand webinar we co-presented with Brigitte Dillman-Cruce from Kohler or contact us.
Comments are closed.