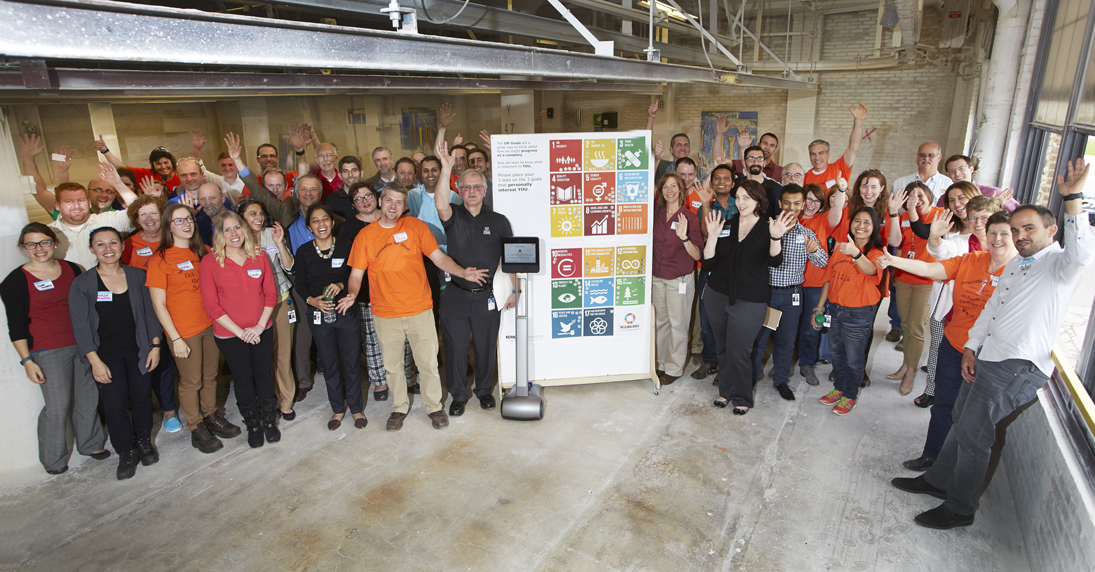 Cool Choices is thrilled to announce our partnership with Kohler Co. and its associates to develop and field an employee engagement program promoting Kohler's leadership in environmentally sustainable business practices.
Kohler is an industry leader in kitchen and bathroom products, engines and generators, decorative products and hospitality services. Founded in 1873 and headquartered in Kohler, Wisconsin, the innovative company is a household name with more than 50 manufacturing locations on 6 continents, and more than 35,000 associates dedicated to providing a sense of gracious living to every corner of the world.
Since kicking off our first employee engagement and corporate sustainability program in 2011, Cool Choices has partnered with dozens of entities, and engaged thousands of individuals and businesses across the country around sustainability. While our employee engagement platform has evolved since 2011, the core of what we do has not changed. Our mission is to celebrate people who do the right things and to inspire them to include even more sustainable practices into their daily lives.
KOHLER CO. CORPORATE SUSTAINABILITY PROGRAM
At Kohler Co., the foundation of its Believing In Better® philosophy is that better business and a better environment go hand in hand. Through large and small efforts, its associates are committed to a goal of sending no solid waste to landfills, reducing or offsetting 100% of greenhouse gas (GHG) emissions, and reducing water usage, all by 2035.
Cool Choices will partner with Kohler to help achieve this important vision by broadening and deepening associate engagement around Kohler Co.'s sustainability programs and efforts. Our effective, flexible, and scalable solution makes saving energy fun, social, and easy, while tracking actions at a granular level.
"We want to ignite excitement and new ideas for sustainability," said Nathan Nissen, Principal Engineer – Sustainability. "Although we are constantly sharing the successful projects happening around our company, we needed a way to help our associates to break out of their molds and be inspired to think differently."
"A key strategy for us is educating our associates on ways to be sustainable at work and in their everyday life," said Brigitte Dillman-Cruce, Curriculum Specialist – Sustainability. "Cool Choices is the perfect platform to do this. Not only is it interactive, which we know helps busy professionals retain more information, but it also brings out friendly competition, a hallmark trait of our culture."
The Cool Choices approach will deliver for Kohler Co.:
A customized workplace engagement game that can inspire more sustainable behavior changes at work and at home. It is both innovative and grounded in years of experience implementing our game-based platform in a variety of commercial, industrial, and government settings.
Immediate behavior-based savings in addition to creating a conduit to other Kohler program offerings
Our game delights and delivers. People have fun playing Cool Choices. In the process, social norms shift, facilitating immediate long-term savings and inspiring player interest in deeper energy efficiency efforts.
Kohler Co. is a global leader in environmental sustainability. Partnering with Cool Choices will help it drive progress against its NetZero 2035 strategy and show its associates how their positive actions will contribute to the company's success.
Comments are closed.