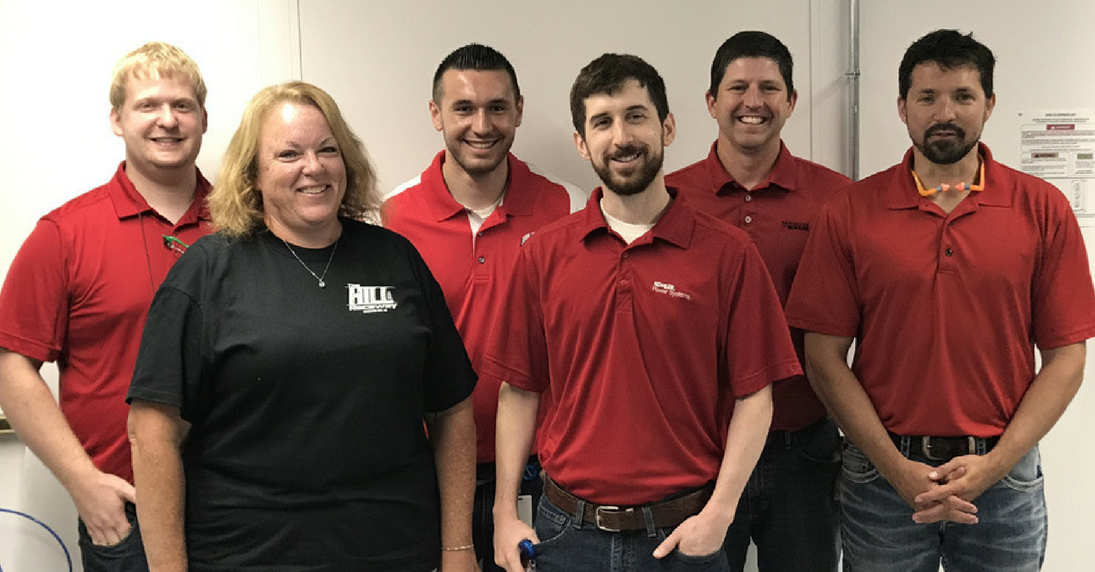 Congratulations to Kohler Co. on their first Cool Choices employee engagement program!
Kohler is an industry leader in kitchen and bathroom products, engines and generators, decorative products and hospitality services. Founded in 1873 and headquartered in Kohler, Wisconsin, the innovative company is a household name with more than 50 manufacturing locations on six continents, and more than 35,000 associates dedicated to providing a sense of gracious living to every corner of the world.
In July 2017 more than 500 Kohler associates across multiple divisions in Wisconsin participated in a six-week Cool Choices program where associates earned points for their sustainable practices at work and home.
"Our primary objective was engagement. We have strong green teams throughout our organization and we wanted to get more people involved in these efforts," notes Brigitte Dilman-Cruce, Curriculum Specialist-Sustainability. "I was surprised at how effectively the program engaged a broader audience, getting people excited about sustainability and interested in learning how to make sustainability part of their work and life." As part of the effort, almost 50 employees indicated an interest in joining one of Kohler's sustainability teams.
"The game also provided a great team building opportunity and helped to bolster communication," added Kris Jochman, Senior Project Analyst – High Volume Assembly, and member of winning Cool Choices engagement program team.
Kohler Sustainability Program Results
In addition to increased engagement, Kohler associates reported actions that add up to real savings, at work and at home. "I commute almost 900 miles per week," said Deepak Gopal, Senior Staff Engineer – Large Gas Engines and individual game winner. "Some of the tips from Cool Choices like 'avoid jack rabbit driving' and 'turn off your car's air conditioner when traveling less than 40 miles per hour' really make a difference for me."
Check out some of the resource and cost savings Kohler achieved during their 2017 Cool Choices program. All estimates are annualized; if players maintain sustainable habits, these savings accrue year after year!
1,716,116 lbs. of carbon emissions avoided. That's equivalent to taking 679 car trips from Los Angeles to New York City.
1,824,663 gallons of water saved—enough water to fill 2.76 Olympic-sized swimming pools.
31,657.4 gallons of gas conserved. That's equivalent to about 2,111 fill-ups of a 15-gallon tank.
655,071.3 kilowatt hours of electricity saved. The total electric savings are could power 60 homes for a year.
Over 400 sustainability ideas from Kohler associates on how to reduce costs at work.
$183,908.32 saved. How could your company or organization use this amount of money to reinvest in your business?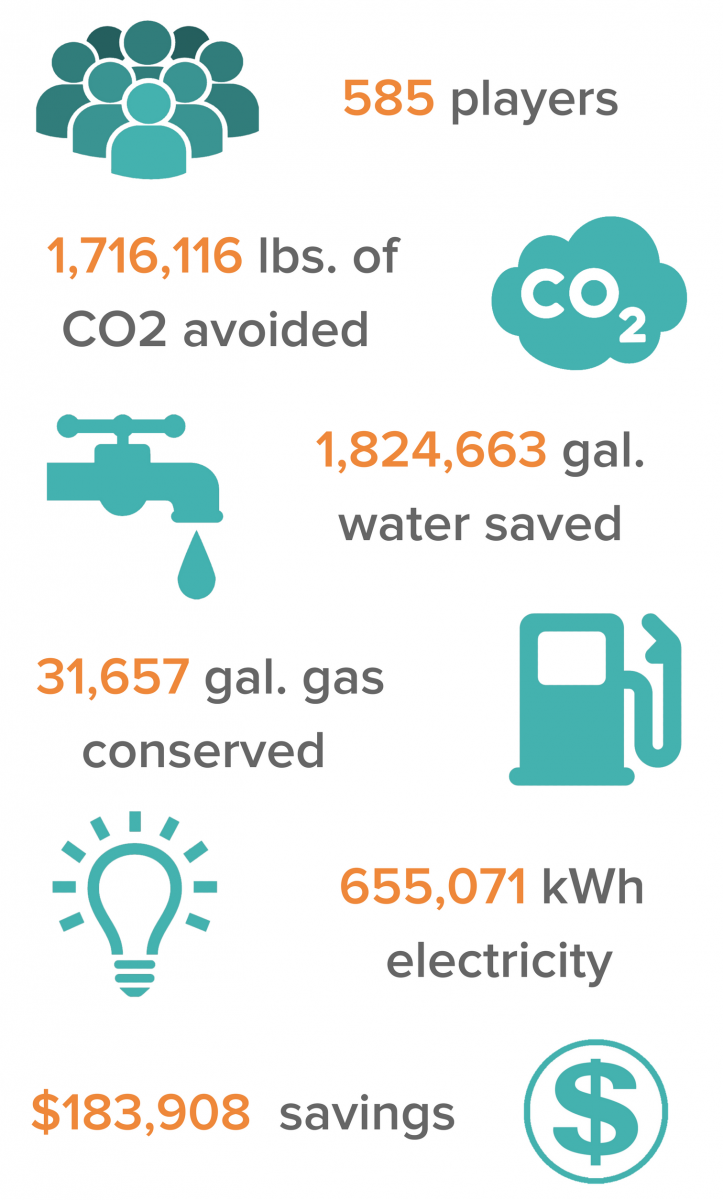 The Corporate Sustainability Bottom Line
These numbers speak for themselves. Saving resources is important, but so is the bottom line. Cool Choices employee engagement programs help organizations like Kohler work with employees to minimize waste and save resources, which in turn saves the business money. "Hopefully this is something we'll be able to do again in the future," said Jochman.
For more information on how you can start accelerating your organization's green initiatives, register for one of our upcoming webinars or contact us.
Comments are closed.