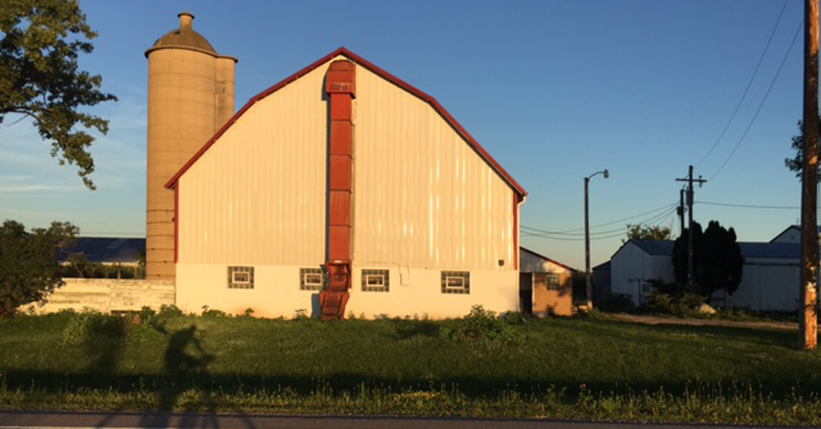 Cool Choices alumni continue to do amazing stuff after participating in our workplace and community sustainability engagement programs. Our program encourages individuals to make lifestyle changes in their daily activities that help reduce greenhouse gas emissions and other waste. The lasting changes participants make continue to persist for years to come. In fact, the changes they make not only affect themselves, but they share their new behaviors with friends and family to inspire even more sustainable action. 
This month we were impressed by Jane's story, and her dedication to sustainable travel choices.
Alumni Q&A: Jane's Sustainable Travel Choices – Biking to Work
What green activities have you been up to since taking part in the Cool Choices program?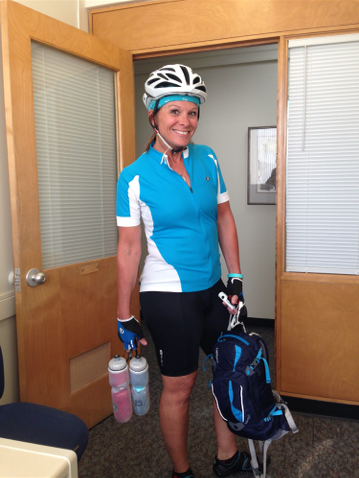 Four years ago when I got into cycling, I hadn't really considered riding my bike 15 miles from my Oshkosh home to work in Neenah.  I looked at Google Maps to determine what route options were available to me.  The biggest challenge would be the four round-a-bouts I'd need to go through in Oshkosh, but by leaving earlier I could avoid heavy traffic times.  Once out of the city, I was fortunate to have another 12 miles of country roads.  Some were busier than others, so I would tweak my routes based on traffic times and road construction.  I also needed to plan ahead with a change of clothes and how to become 'presentable' in the workplace.  I figured it out and have been biking to work and back for three summers (whenever the weather allowed.) This past summer, almost 75% of my summer cycling was a commute to work and back, adding up to more than 1,000 miles in 2016.
Do you have any tips for others trying to be sustainable in their travel choices?
Stop making excuses and make it happen!  Whether it's cycling, running, or walking, plan ahead to include it in your daily routine.  Start out with a goal of once per week and work your way up.  You'll be amazed how good you'll feel!
Jane participated in the 2013 Cool Choices sustainability engagement program at Menasha Corporation.
Supporting Sustainable Travel
Infrastructure can support our daily efforts to be more sustainable, especially when they make it EASIER to do the right things. Jane used Google Maps to help her find a good route to work, for example. Increasingly, companies are recognizing that small changes on their end can help employees make more sustainable changes on theirs. In fact, large companies like Facebook, Amazon, and Google know that providing support and infrastructure for professionals looking to commute to work in greener, healthier ways will help them actually attract top talent. For instance, Google first provided a fleet of bikes for for employees in 2008 for use on their campus, so employees could get to and from meetings in a healthy, sustainable way. A little closer to home for us at Cool Choices, Wisconsin company Lands' End also offers bikes to employees for commuting around campus. Similarly, a lot of companies now offer shower and locker facilities for their active commuters.
Does your employer offer unique ways that make it easier for employees to engage in more sustainable and healthy activities? We'd love to know! And don't forget, May is National Bike Month!
Comments are closed.