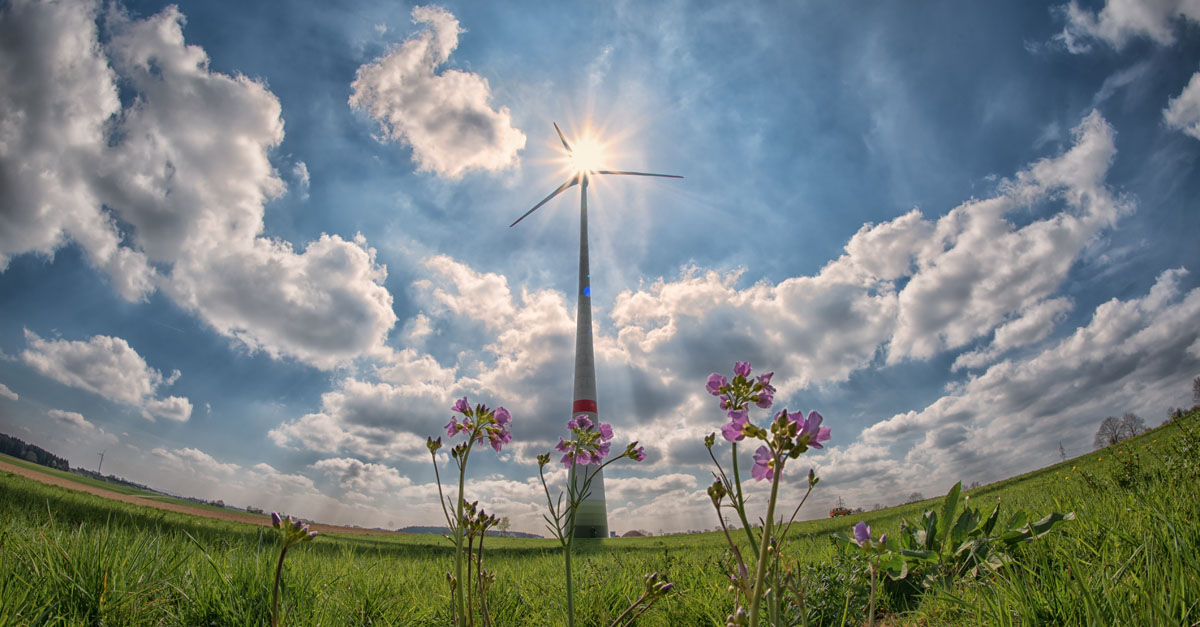 In the wake of the US federal government pulling out of the Paris Treaty on Climate Change, cutting the budget of the Environmental Protection Agency (EPA), and reducing national park land, some might wonder what 2018 sustainability trends might look like. However, new entities have emerged to lead the fight to reduce climate change and champion sustainability. We saw more than 2,500 businesses, local governments, colleges and universities, tribal leaders, and faith-based organizations step forward and sign the We Are Still In pledge, committing to tackle climate change, ensure a clean energy future, and uphold the Paris Agreement with or without the help of the federal government. Efforts like We're Still In demonstrate the power of leadership at all levels.
This trend of public commitments were important in highlighting the broad, bi-partisan support for sustainability. Businesses who are asserting that reducing waste benefits their bottom line while communities commit to a healthier future for citizens is something many can get behind. Here at Cool Choices, we expect the 2018 sustainability trends to shift from pledges to results. 2018 will be a year when these entities share concrete goals and report on the progress made on meeting those goals.
Science-Based Targets
In 2018, we expect increased momentum as more entities track the progress they make on their sustainability commitments. This starts with setting goals that can be measured. Ideally, organizations will adopt science-based targets that align with the goal of the Paris Agreement, which focuses on preventing global temperature from rising more than two degrees. Another good strategy is to develop goals consistent with the United Nation's Sustainable Development Goals, which is what Kohler Co. has done.
Working backwards from the goal, what needs to be done? How much carbon, water, and natural resources must be saved in order to meet these targets? How might supply chains need to be modified? These targets might be loftier than what an entity would set on their own, but it's time for sustainability leaders to start walking the talk.
Transparency is key – sustainability must be visible in 2018. Organizations should be clear about what targets are set, show how they are reaching these targets, the progress being made, and challenges they are facing and overcoming. These achievements should be shared widely. 2018 in the year organizations need to speak up and share how they are hitting their sustainability goals to employees within the organization, clients, customers, and suppliers. Sharing sustainability progress creates motivation and inspiration to continue to keep saving within the organization, to competitors, and peer organizations.
Holistic Approach to Sustainability
Entities must start taking a more holistic approach to sustainability to reach aggressive sustainability goals. This means going beyond facility upgrades and opting for green energy. Sustainability needs to become ingrained in the culture of an entity, integrating sustainability goals into the larger organizational identity. This means sustainability goes beyond the green team. Inpro Corporation is an excellent example. Everyone from high-level management to rank and file employees must understand and embrace sustainability efforts. People within the organization must understand that everyone plays a role in sustainability. This holistic approach to sustainability that will make achieving tough sustainability goals possible in 2018.
How Your Organization Can Reach Its Sustainability Goals in 2018
Cool Choices can help companies and whole communities reach their sustainability goals. Our engagement programs accelerate sustainability efforts by fostering a culture where everyone recognizes the value of sustainable practices, and everyone is empowered to adopt those practices. Cool Choices helps get "an entire employee population moving in the same direction," according to Morgan Wiswall, the Sustainability Director at Menasha Corporation.
We take a comprehensive approach to emissions reduction. Our program does not just focus on electricity or fleet practices. Our program includes everything from plug load, to travel habits, to suggestions about procurement practices. Everyone has a role to play in meeting sustainability goals, and our program helps people see that.
Cool Choices provides comprehensive program results – which is important for tracking sustainability goals. Cool Choices clients receive real-time access to participation data, plus post-program impact reports that detail financial and environmental benefits. The data identifies trends in sustainable practices, as well as new, rising sustainability leaders within the organization.
Achieving big sustainability results will not be easy – no doubt about it. But entities that engage people and create a culture where everyone understands the vision and is empowered to do their part…those are the entities that will succeed in 2018 and beyond.
For more details on how Cool Choices can help you achieve deep and broad sustainability results at your company, please view one of white papers: Facilitating change: A Summary of Results from Cool Choices Sustainability Programs and Employee Perspectives on Sustainability: Employee Observations on Opportunities for Workplace Efficiency Improvements. Or, sign up for one of our upcoming or on-demand  sustainability webinars.
Comments are closed.