Sign up for a sustainability webinar.
We offer upcoming sustainability webinars with topics that specialize in addressing how your business or organization can accelerate corporate sustainability initiatives through employee engagement strategies.
You can also view past sustainability webinars on demand.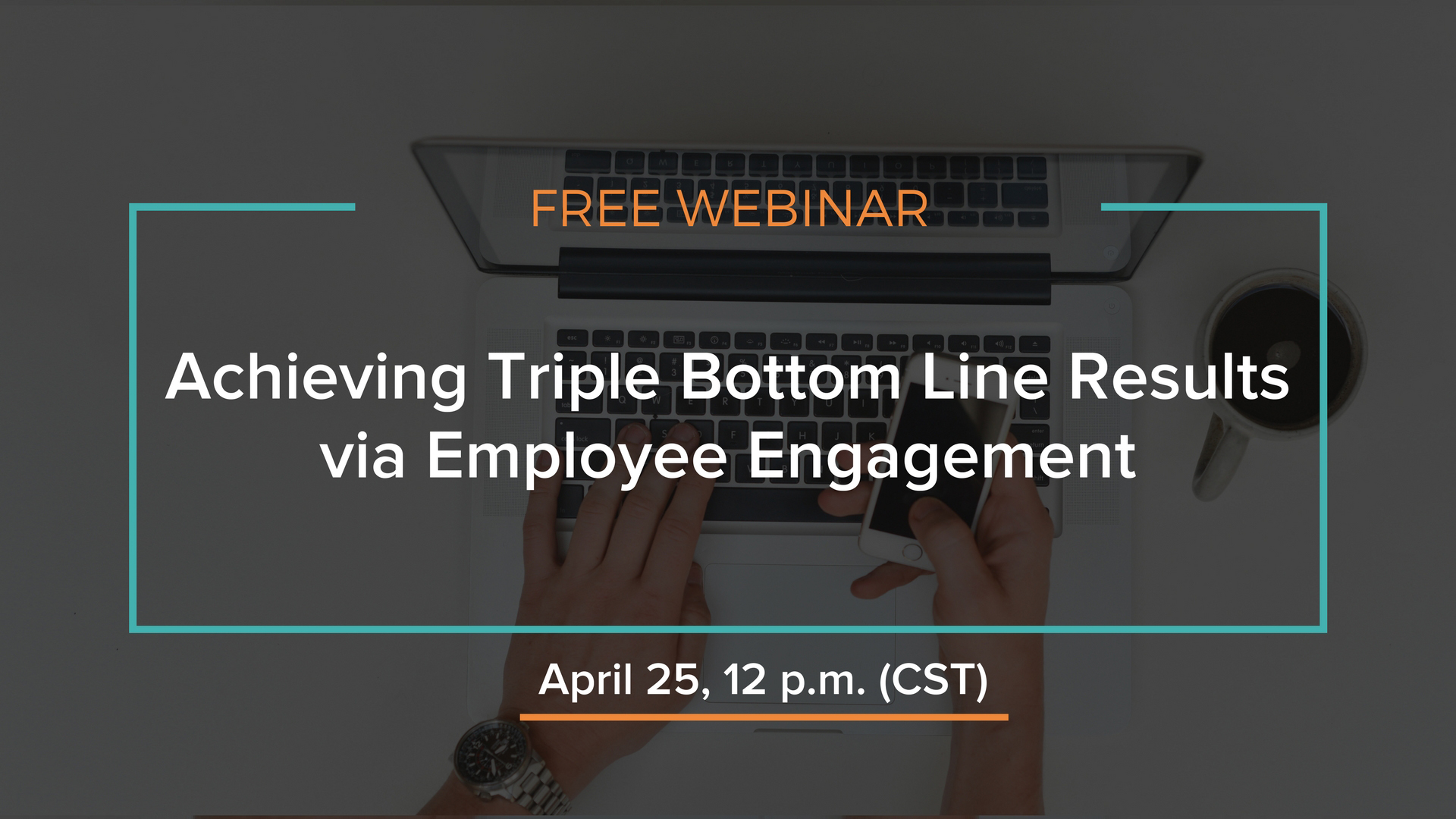 Increasingly, companies are looking to achieve triple bottom line results – benefiting people, planet, and profits – simultaneously. One of the most effective ways to achieve all three at once is through employee engagement. Join us to learn how you can achieve multiple benefits by engaging your employees around sustainability.
Leveraging social norms is just one way to influence change, but there are other great insights you can integrate into energy efficiency communications to make change happen. In this webinar, we'll showcase strategies that can maximize impacts across residential, commercial, and industrial programs.
In addition to immediate reductions in resource use, our clients also receive important data insights related to stakeholder perceptions and practices, as well as ongoing savings opportunities. In this webinar, we'll discuss how to make the most of your Cool Choices sustainability engagement program by incorporating our data into your strategies and communications going forward.
In every Cool Choices program, we ask participants to identify opportunities for deeper resource savings within their workplace or community. This first-hand information is pertinent to uncovering opportunities to eliminate waste. In this webinar, we'll discuss how to move these issues forward. Plus, we'll showcase how local stakeholder groups are using the data from our community-wide Waukesha County program to make change happen in their community.
Often, employees aren't aware of their employer's corporate sustainability goals. And even more often, employees don't have an opportunity to participate in helping to achieve those goals. In this webinar, we'll discuss how to effectively communicate and engage your employees in your organization's sustainability efforts to maximize impacts.