Sign up for a sustainability webinar.
We offer upcoming sustainability webinars with topics that specialize in addressing how your business or organization can accelerate corporate sustainability initiatives through employee engagement strategies.
You can also view past sustainability webinars on demand.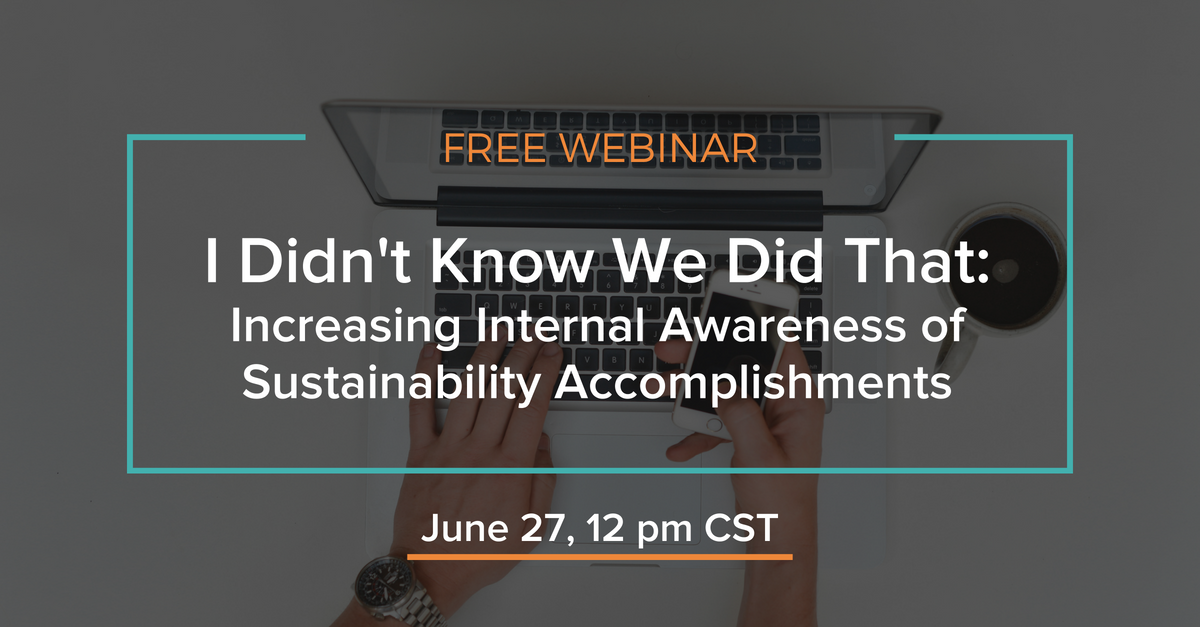 Often, employees aren't aware of their employer's corporate sustainability goals. And even more often, employees don't have an opportunity to participate in helping to achieve those goals. In this webinar, we'll discuss how to effectively communicate and engage your employees in your organization's sustainability efforts to maximize impacts.
Electric vehicles are an important part of the strategy for reducing greenhouse gas emissions. So how can you encourage individuals and businesses to opt for EVs? In this webinar we'll showcase easy-to-implement strategies for increasing EV market share.
Sustainability leads are working to achieve increasingly aggressive sustainability goals. To make substantive and permanent change happen, though, requires more than a good strategy: it requires integrating those changes into the culture. In this webinar we'll talk about how sustainability leads and green teams can influence culture to broaden and deepen their efforts.