Sign up for a sustainability webinar
We offer upcoming sustainability webinars with topics that specialize in addressing how your business or organization can accelerate corporate sustainability initiatives through employee engagement strategies.
You can also view past sustainability webinars on demand.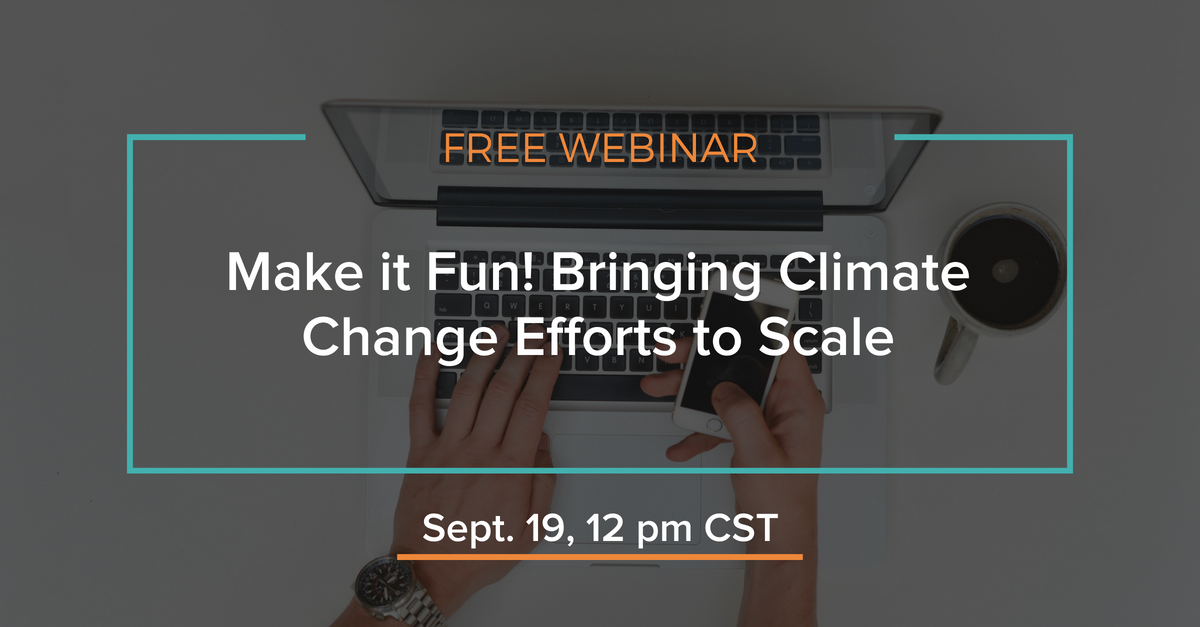 Think it's inappropriate to talk about fun when it comes to engagement programs? Think again! In this webinar, we'll discuss why fun matters when it comes to engagement, and go over strategies for increasing fun (and therefore participation and engagement!) in your programs.