Sign up for a sustainability webinar
We offer upcoming sustainability webinars with topics that specialize in addressing how your business or organization can accelerate corporate sustainability initiatives through employee engagement strategies.
You can also view past sustainability webinars on demand.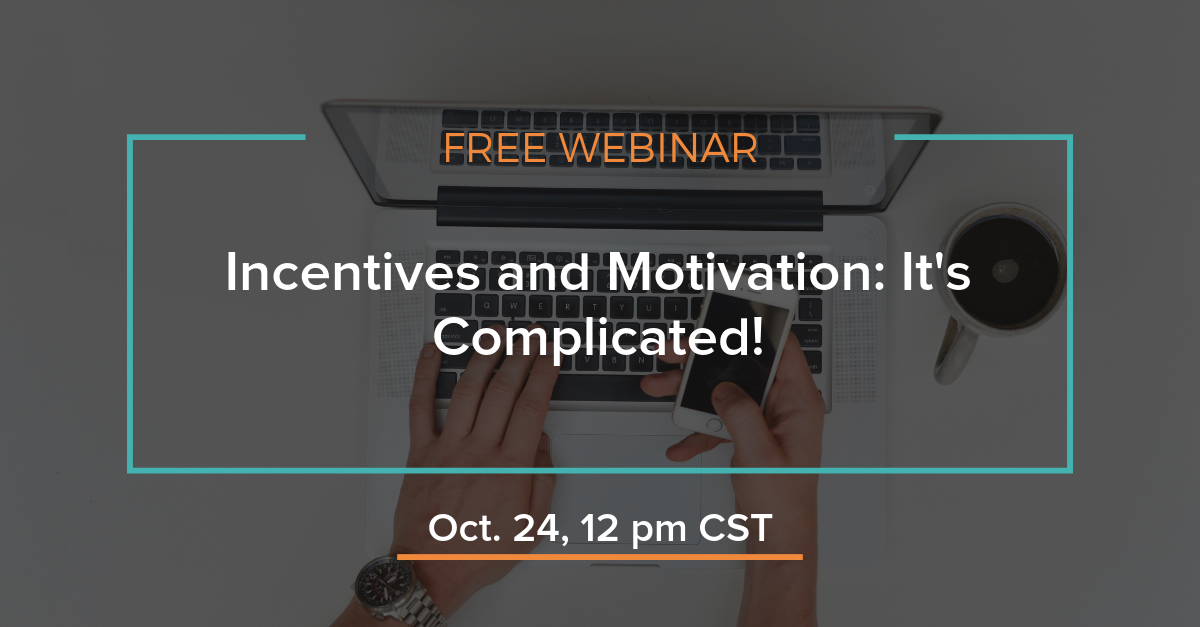 At first glance, incentives seem like a great way to motivate change. In reality, incentives can actually make change harder to accomplish. In this webinar, we'll discuss when incentives work and when they don't. We'll also discuss some innovative alternatives to traditional incentive models.
Many of the sustainable practices you do every day are completely invisible to your colleagues. This is a big problem – especially if you want everyone to do their part to reduce waste. Join us for some fun examples of why visibility matters, along with strategies for increasing the visibility of sustainability efforts in your organization.
Frustrated that your efforts aren't expanding beyond the choir? Join us for a case study of our work in Northeast Wisconsin where we partnered with chambers of commerce, county agencies, and local businesses to inspire hundreds of people to adopt sustainable practices, while also identifying opportunities for community-scale policy changes going forward.