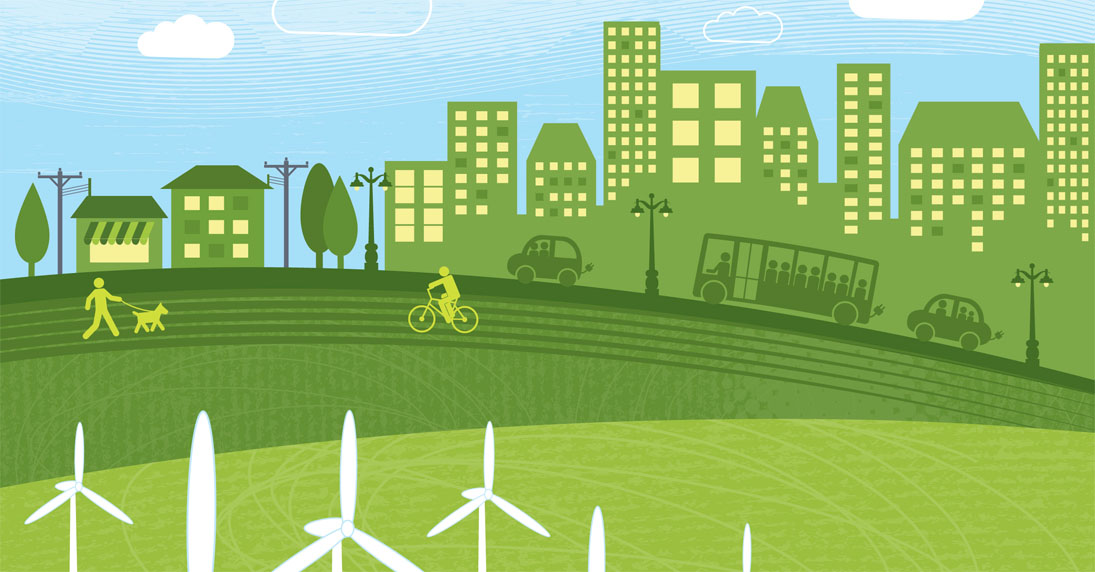 Cool Choices was proud to present at the Smart Cities Connect Conference & Expo in Austin, Texas in June, where we were selected as a 2017 Smart Cities Showcase participant. Our booth engaged with dozens of city thought leaders looking for new ways to connect community and innovation via sustainability, technology, and the Internet of Things (IoT.) The conference offered several keynotes focused on how new technology connects with sustainability effort to benefit whole communities. 
The event included workshops and keynotes on the latest technology for creating "smart cities." There are currently 26 cities identified as smart cities around the globe, including Boston, New York City, and Atlanta in the US. Dubai, UAE, Malaga, Spain, and Hamburg, Germany top the list globally. Projections suggest that by 2025, there will be up to 80-90 smart cities globally. These cities are interconnected digitally, and capable of gathering and analyzing terabits of info from transportation, resource use, water, utilities, parking, traffic patterns, crime, housing, and much more.
Smart Cities Focus on Sustainability
The Smart Cities conference offered several keynotes focused on how new technology should offer real sustainability benefits to community residents, such as more efficient lighting, improved public transit systems, and smarter recycling programs – all of which lead to a better quality of life, and offer profitable infrastructure opportunities.
Technologies presented in the sustainability field included clean and efficient energy solutions, such as smart solar systems for street lighting by Solartonic, and smart infrastructure technology by Sensus for water metering, which enables utilities and municipalities to reduce their environmental impact by increasing efficiency and reducing their carbon foot print. Energy and green building solutions also took center stage. A panel of city sustainability professionals from Austin, Chula Vista, Cleveland, and Las Vegas explored best practices and discussed challenges they face. We also saw excitement around utilizing connected, electric vehicles for urban transportation, transit, and fleet solutions.
Other Smart City Technologies
Cool Choices Director of Business Development, Don Smeltzer, attended the conference. In addition to representing the Cool Choices employee engagement programs around sustainability and our innovative game-based online platform during the 2017 Smart Cities Showcase, he also took some time to take in the emerging technologies presented at the conference. "Really an interesting event – the new technology previews, such as 3-D virtual reality and smart technology to monitor and take action with resources, traffic, and crime were amazing to see. I look forward to seeing more and more "smart cities" in the next decade," Smeltzer commented.
Cool Choices Community-Scale Sustainability Programs
More than 8,000 individuals have participated in Cool Choices programs since 2011. Our sustainability programs help businesses and organizations inspire employees and participants to increase their daily sustainable actions, both at work and at home, to create real and lasting change. We utilize behavior-based research to create strategies that affect change in a way that is fun, social and easy.
We also offer community-scale programs. Check out how you can mobilize an entire city around sustainability with Cool Choices, just like Madison, WI did in 2015.
"Our experience with enrolling and engaging city and county employees as 'sustainability ambassadors,' through our unique online platform has brought home the idea of positive reinforcement of sustainable behaviors. This has been transformative to workplace cultures, and ultimately established the workforce as a powerful tool in creating more sustainable organizations, cities, and communities," says Smeltzer.
Cool Choices is a non-profit organization that offers customizable sustainability programs that help organizations embrace sustainable actions, cut energy costs, decrease waste, reduce greenhouse gas emissions, and increase employee engagement through a fun, social, and easy game-based web platform.
Comments are closed.