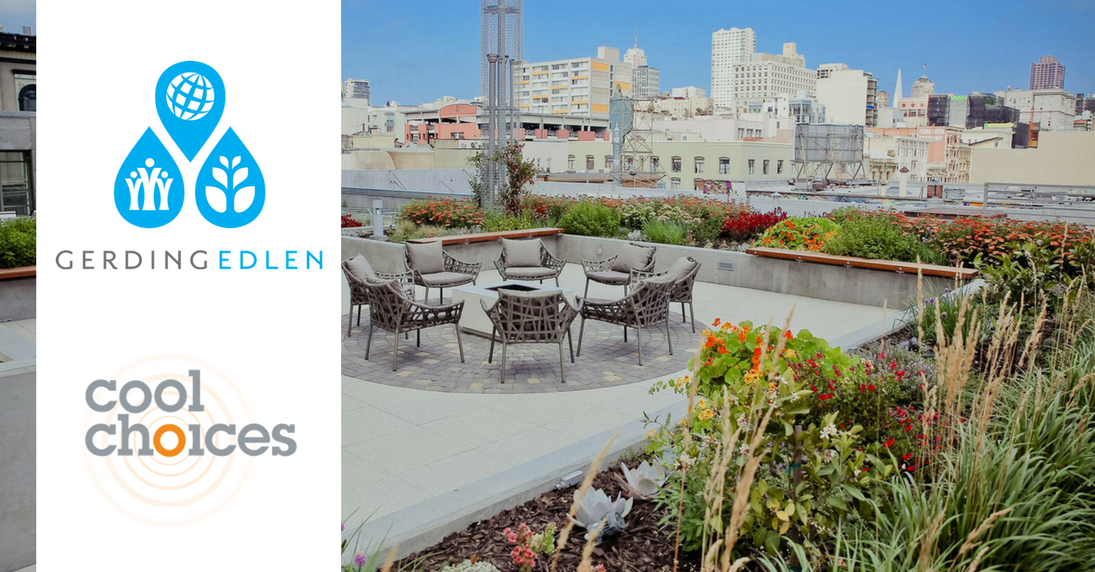 Cool Choices is thrilled to announce our partnership with Gerding Edlen to field a tenant engagement program at six Gerding Edlen multi-family buildings in Boston and Chicago.
Gerding Edlen is a national leader in real estate investment, development and asset and property management. Founded in 1996 and headquartered in Portland, Oregon, Gerding Edlen has built or renovated over 75 LEED certified properties. The firm "engages a socially responsible approach to real estate by cultivating properties that strengthen communities, minimize impact on the environment and add profound value to residents and tenants."
The 2018 program builds upon collaborative efforts in 2016 when Cool Choices implemented a program for tenants at Xavier, a LEED Gold certified Gerding Edlen property in Chicago. Xavier was part of a larger Eco-Concierge pilot program that engaged residents around sustainability while also educating them to specific features of their new homes, including their "smart" electric meters. The Xavier program, led by Seventhwave, was funded by the Illinois Science & Energy Innovation Foundation. As part of the Cool Choices program, residents learned about their smart meters and adopted a variety of sustainable practices consistent with Gerding Edlen's vision for the property.
Gerding Edlen Corporate Sustainability Program
Gerding Edlen is guided by a set of principles known as Principles of Place. "We create vibrant, sustainable communities where people can live, work, play and learn. For us, building place and building community is equally important," says Renee Loveland, Director of Sustainability at Gerding Edlen.
Cool Choices will partner with Gerding Edlen to help build on these principles by broadening and deepening tenant engagement around Gerding Edlen properties' sustainability programs and efforts. "We seek continual improvement of our resident engagement platform and find the Cool Choices sustainability game to be a great complement to our other initiatives – it's a fun, innovative and practical tool for promoting sustainable living at our properties," says Loveland.
Our effective, flexible, and scalable solution makes saving energy fun, social and easy, while tracking actions at a granular level. "We were pleased to see the level of engagement Cool Choices achieved at Xavier and look forward to expanding the program to more properties," notes Loveland.
The Cool Choices approach will deliver for Gerding Edlen:
A customized engagement game that can inspire more sustainable behavior at Gerding Edlen properties.
Immediate behavior-based savings in addition to creating a conduit to other Gerding Edlen property program offerings.
Delight. People have fun playing Cool Choices. In the process, social norms shift, facilitating immediate long-term savings and inspiring participant interest in deeper energy efficiency efforts.
Gerding Edlen is a national leader in sustainable real estate. Partnering with Cool Choices will help Gerding Edlen realize the potential of its properties in a way that demonstrates how the positive actions of tenants can contribute to Gerding Edlen's efforts to create vibrant, sustainable communities.
Comments are closed.