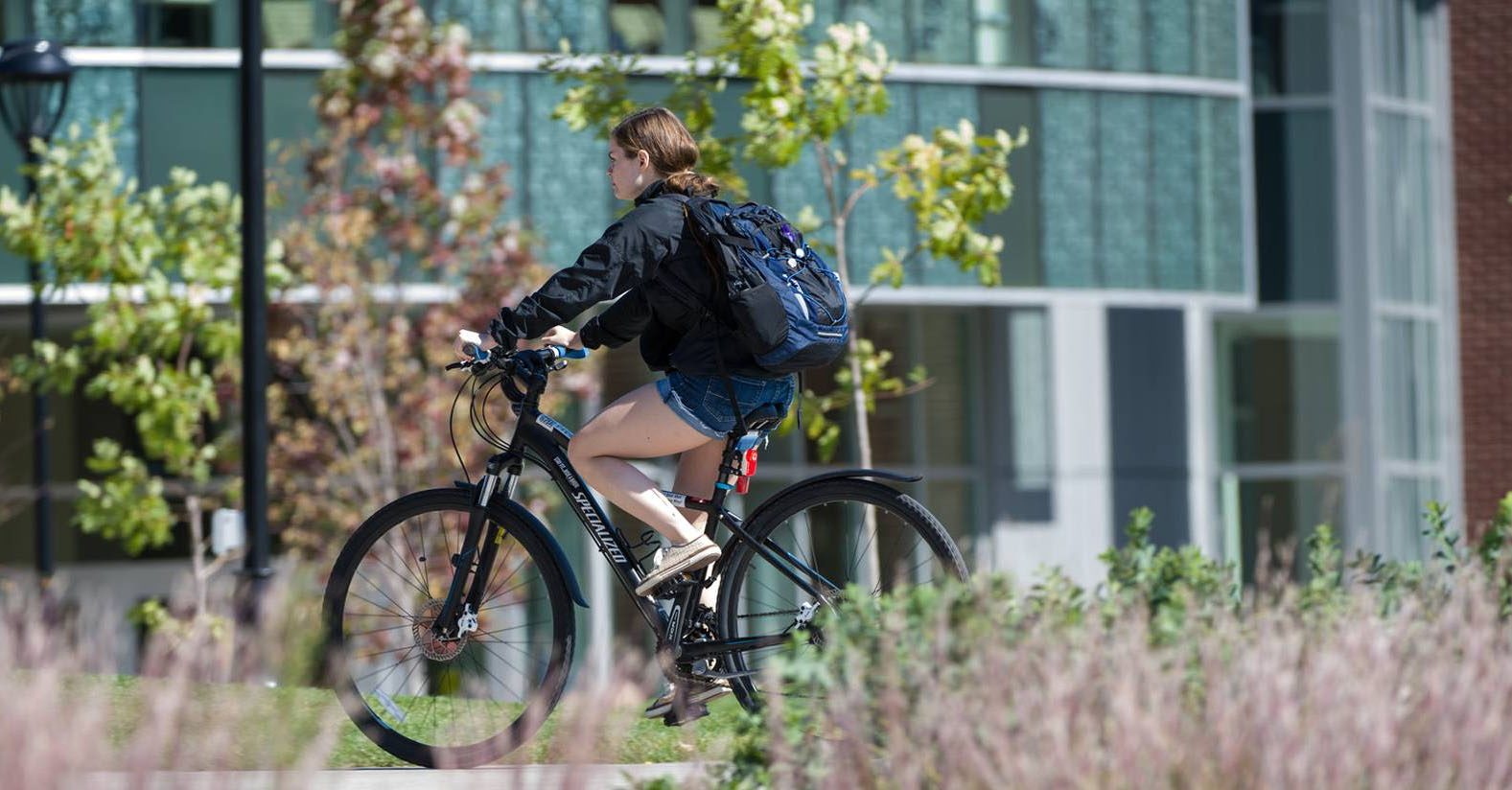 Cool Choices Executive Director, Kathy Kuntz, recently talked about behavior change strategies as part of a panel discussion in an environmental economics class at the University of Wisconsin-Eau Claire. 
At Cool Choices, we enjoy sharing our insights with others. We share free webinars, case studies, and white papers with people because we want others to learn from our efforts. We aim for a time when sustainability advocates across the world are effective in their efforts to inspire change, so we do what we can to help.
It's especially rewarding to talk about sustainability with university students. Students tend to be pragmatic about the challenges ahead, while also voicing idealism about what could be. It makes for thought-provoking dialogues!
Our conversation with environmental economics students at UW-Eau Claire was especially well-timed. The students had spent the semester looking at environmental issues through an economic lens, providing a firm theoretical framework for the discussion. Being an environmental student in Eau Claire, WI, right now is also significant in and of itself, as the city is surrounded by important conversations and efforts on climate issues at the moment.
Eau Clarie is Making Wisconsin History on Sustainability
These days, Eau Claire is making history on climate action in Wisconsin. In April, the Eau Claire city council passed a resolution committing that the city would be carbon neutral by 2050. This resolution designates Eau Claire as the first Wisconsin city to make a date-specific commitment to eliminate their greenhouse gas emissions. More, it's not just a commitment about city operations. Eau Claire intends for the entire community—businesses, residents, and city operations—be carbon neutral by 2050. And just days before our talk, the UW-Eau Claire campus approved a similar resolution via both student and faculty governance bodies.
This means both the city and university will be on parallel paths toward developing climate action plans and mapping strategies for achieving these ambitious goals.
With all of this sustainability and climate action happening in Eau Claire, it was a great time for Cool Choices to talk sustainability and behavior change theory with stakeholders. We discussed strategies that inspire people to change their daily habits, and efforts needed to accelerate action and build a culture where reduced emissions are the new normal. We were delighted to share our expertise with the stakeholders involved in this important process.
Setting an Example and a Sustainable Path Forward in Wisconsin
Eau Claire's efforts may well inspire other communities across Wisconsin and the Midwest to take action. Already, there's discussion about how Eau Claire's efforts are helping the community draw in young people, an increasingly important issue for a lot of communities and the state at large.
As the city and university move forward, it will be important to expand participation. The students in the environmental economics class were well aware of these local efforts, but it's likely their peers are less aware, and therefore much less engaged in the efforts. Achieving carbon neutrality will require all hands on deck—everyone needs to be part of the solution. And that, of course, requires culture change, which is exactly what we talked about with the students. The students we met with had great questions, and are involved on campus and across the community. They are fully committed to helping Eau Claire make history and show the way for other communities.
Cool Choices is delighted to help in any way we can, and we're excited to see other communities step up and follow Eau Claire's lead towards the future.
Comments are closed.