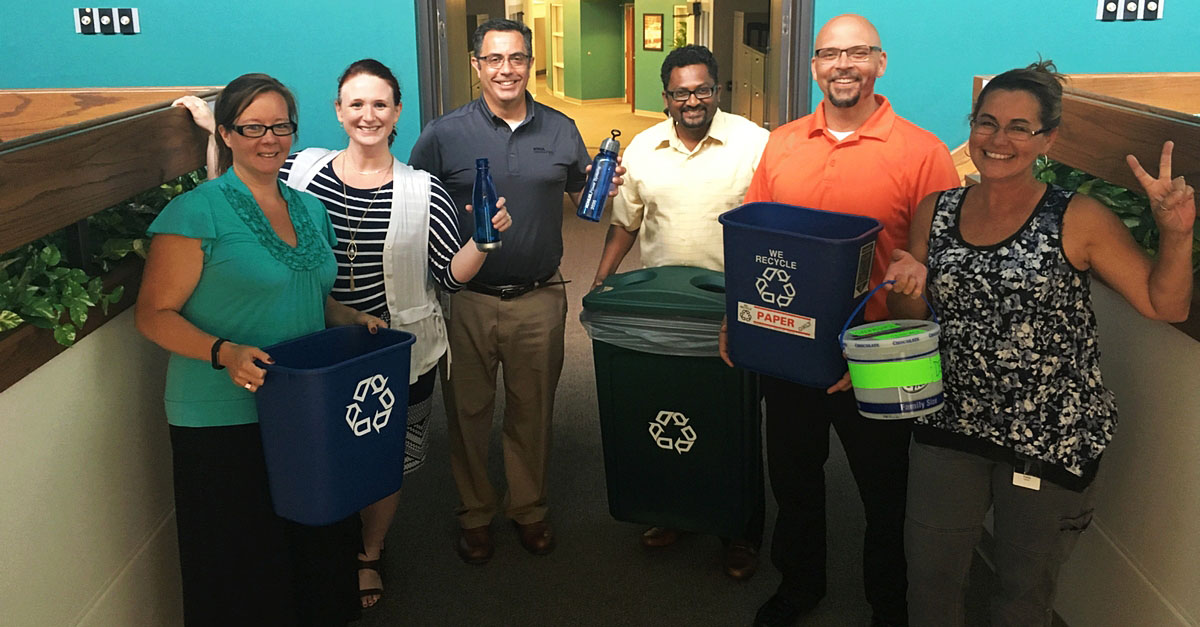 Check out this story by Cool Choices sustainability program alum Kevin, who found a creative way to repurpose waste in his community by recycling old Styrofoam. We are always impressed and inspired by how our program alumni continue to take daily sustainable actions even after the program ends.
What green activities have you been up to since taking part in the Cool Choices program?
"Styrofoam does not decompose and can only be repurposed through recycling. There is an Earth Week at my employer. During Earth Week and around the Christmas timeframe, I set up a collection of #6 non-food grade Styrofoam that is used to when items are purchased by consumers. The Styrofoam is then shipped to a manufacturer called Uniek, Inc., in Waunakee, WI. They recycle this product for making picture frames."
What Product Can Be Recycled
First it's important to find out if the item you are getting rid of can be recycled. Try checking out online resources like Recycle Nation, which allow you to search for recycling options by product and location.
Alternative Recycling Options
Some waste is easier to recycle than others. For products that can't be recycled by your local waste management, there are some other options for disposing items responsibly.
If recycling centers near you don't accept items you want to recycle, consider checking to see if TerraCycle has a recycling program for that item. TerraCycle is a recycling company that makes it easier to recycle hard-to-recycle products like juice boxes, candy wrappers, and toothpaste tubes – items that can't be recycled at most traditional recycling facilities. As an added bonus, you earn points by recycling with TerraCycle, which go towards charitable donations to organizations that you choose.
Upcycling can also be another option for some products. With upcycling, waste items are repurposed by finding creative new uses that add value to an existing product that would otherwise be thrown away. Upcycling often involves a little DIY, so it's a fun way to get creative and be sustainable!
Purchase Sustainably-Produced Items
Don't forget to opt for recycled and sustainable options when initially buying products. This helps prevent the need for new materials to enter the waste stream. And of course, it's important to remember that the best way to reduce waste is to not produce it in the first place.
Is your company, organization, or community interesting in accelerating your sustainability efforts? Contact us to learn more, or register for an upcoming webinar!
Comments are closed.