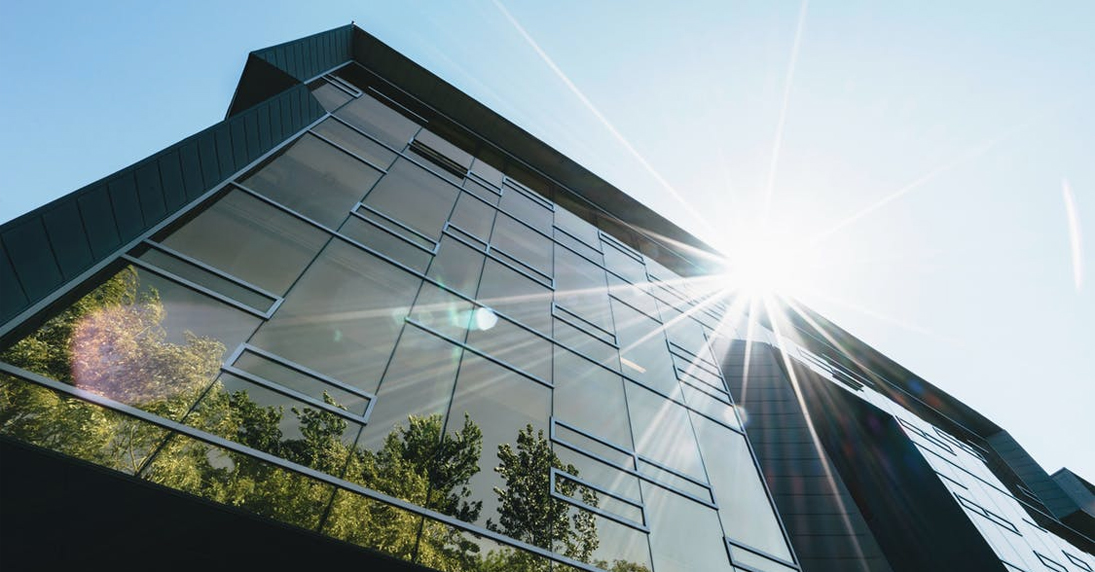 The Wisconsin Sustainable Business Council (WSBC) hosted a terrific conversation around sustainability standards and disclosures in conjunction with honoring its annual Sustainable Business Award winners on June 23rd, in Muskego. We review key points on these topics from three prominent speakers.
Wisconsin Sustainable Business Council Sustainability Event Speakers
Talking about certifications, standards and disclosures might sound a little daunting, but WSBC had three terrific speakers with a lot of expertise and just enough irreverence to make things lively: Lynn McIntosh, Manager EHS Management Systems at CNH, talked about implementing ISO standards, drawing on her deep expertise across multiple industries. Mark McDermid, Manufacturing Specialist at Wisconsin Manufacturing Extension Partnership (WMEP), provided insights into the rationale for pursuing standards, arguing that companies see the best success when sustainability initiatives are seen as a revenue generation strategy, rather than cost savings one. Finally, Cora Lee Mooney, Director of Learning at BrownFlynn, reviewed various disclosure reporting standards and the logic for filing those reports.
All three speakers made a strong case for setting sustainability targets, measuring progress against those targets, and reporting results. Mooney noted that 70% of institutional investors look at a corporation's Environmental, Social, and Governance (ESG) data when choosing investments – even privately-held companies ought to heed that strong signal from investors. McDermid noted that 95% of the mid-sized manufacturers he talks with these days report that their customers are asking them about their sustainability efforts. He also noted that just seven years ago, this was not the case. For instance, back in 2010, only about 20% of manufacturers said they were getting customer queries about their sustainable practices.
A Clear Message: Stakeholders Want Businesses to be More Sustainable
The message was pretty clear – no matter where you are in the supply chain, someone is pushing you to become more sustainable. Big companies see pressure from investors. Smaller companies, who often supply to the bigger entities, receive requests from their customers.
And then there is the employee angle. None of the speakers really talked about how employees are pushing companies to be more sustainable, but at Cool Choices, we see the evidence all the time. Vast majorities of Americans want to work for companies that have a good environmental reputation. In fact, 7 in 10 employees want to help their company achieve environmental and social milestones. While much of the employee conversation is focused on millennials, the majority of US employees, across all demographics, want to feel good about their employer. More, as unemployment continues to decline, the pressure to attract and retain employees gets stronger. Corporate leaders will be talking more and more about the employees and their sustainability goals and strategies going forward.
Investors, customers, and employees…all nudging companies toward environmental and social responsibility. That is a lot of momentum in one direction!
How Your Business Can Tackle a Corporate Sustainability Plan
As the push to sustainable action for businesses increases, companies need to be smart about how they tackle sustainability standards and disclosures. Jumping into the deepest end of the pool without some sort of planning is not a great idea. The WSBC speaker trio had some great insights about which disclosures were best to start with, how to stay on top of the changes, and more.
As part of the discussion, speakers and attendees alike noted that WSBC's Green Masters program is a great first step for entities in Wisconsin to get started on sustainability. The free, confidential, and comprehensive application process helps entities figure out what they know – and don't know – while also getting some sense of how they compare to similar companies.
For companies that have already taken first steps, the message was to do more with greater transparency.
Setting aggressive sustainability targets, adopting sustainable practices, and reporting on progress toward those targets in a way that engages investors, customers, and employees. Just a few years ago, there were only a handful of companies serious about sustainability. Increasingly any company serious about longevity – about sustaining a business model – has to also pursue social and environmental sustainability.
If your business is looking to accelerate sustainability efforts and engage employees in the process, Cool Choices offers fun, social, and easy corporate sustainability and community-scale programs that make sustainable practices the new normal – both at home and at work! Learn about the program results two-time Cool Choices client Miron Construction achieved during their recent game-based sustainability program.
Comments are closed.