STAYING CONNECTED
The conversations and sustainable changes continue – even after the Cool Choices program ends.
Create new opportunities for employee engagement around sustainability after the Cool Choices program. Leverage data and ideas inspired by the program to further sustainability goals. Promote successes to your networks with user-generated program content.
Cool Choices was a daily reminder to take the extra step to making new changes and continue the sustainable things already being done.
I have family and friends paying closer attention to saving on utilities, recycling, and preserving our earth.
I sent a suggestion to staff to save energy that generated a lot of positive feedback from them.
I really don't think that there was one specific 'action' but rather the new attitude that was created within our family. These actions are important, fulfilling, and fun.
Simple things like adjusting the water heater temperature and installing a low flow shower head are quick to do and you don't have to think about doing them again, yet you're still saving on water and electricity.
The next steps to furthering employee engagement around sustainability after the Cool Choices program depend on your priorities.
Keep the Conversation Going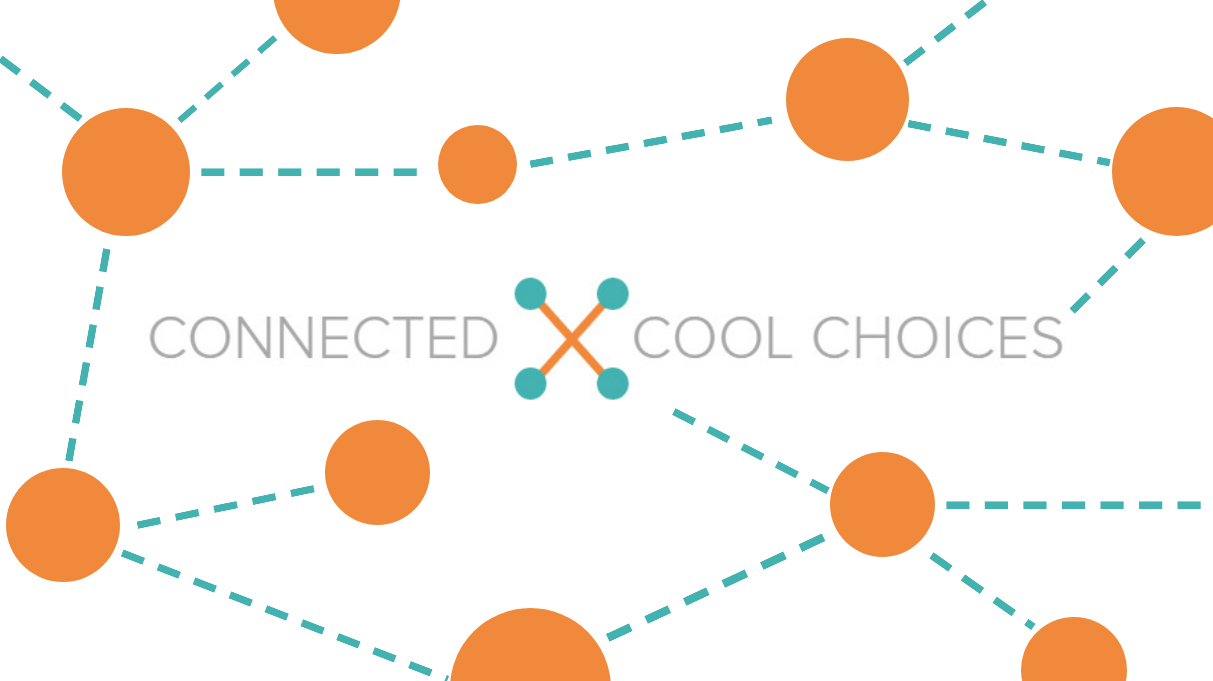 Connected by Cool Choices is an online community of program alumni who continue to make and share their sustainable actions with others after the Cool Choices program.
Program alumni voluntarily join the Facebook group. The group is run by Cool Choices, but we encourage alum to own the content being generated.
Connected members also receive a monthly email newsletter.
Organizations can generate even more sustainability opportunities after the program
Integrate Program User-Generated Content into Sustainability Communications Strategy
At Cool Choices, we are big on making your sustainability efforts visible! Does your organization already have a CSR or sustainability communications strategy in place? If so, our program data, participation rates, and user-generated content – such as photos and suggestions – will give your current messaging a boost! Share on your corporate website as a blog, or on social media – just don't forget to tag us!
Don't have a good way to communicate how your organization feels about its commitment to sustainability? Now you have a tool for sharing your success with clients, customers, vendors, board members, employees, and other stakeholders.
To learn how Kohler Co. – a leader in company-wide sustainability initiatives – integrated the Cool Choices program into their existing efforts, check out our Kohler Case Study.
Leverage Program Data to Further Sustainability Goals
The Cool Choices program reaches the hearts and minds of participants – shifting how people think about their own commitment to sustainability, how they perceive others' commitments, and their level of emotional commitment to their employer.
In fact, many new sustainability leaders come to the forefront at their organization as a result of participating in Cool Choices. And with the hundreds of employee suggestions for sustainability innovations that our programs generate, you will find a lot of great "What's next?" opportunities to check off your priorities list.
Check out how green-minded Inpro Corporation engaged their employees and encouraged sustainability innovations at their organization after participating in four – yes, four – Cool Choices corporate sustainability programs in our Inpro case study.
Alumni Sustainability Stories