"I did not want to let my team down."
– Cool Choices player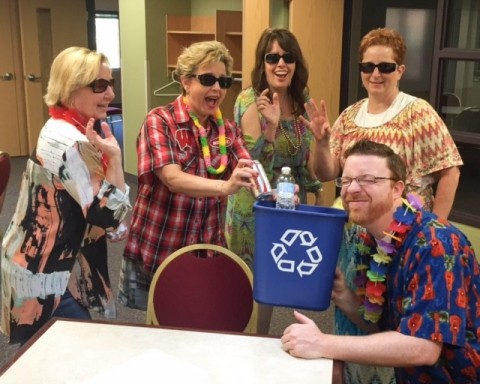 Teams are a cornerstone of the Cool Choices online sustainability game and engagement platform: you must be on a team to play.
We rely on teams because behavior change is hard and research shows it's less hard when you have social support.
"The data is clear: when individuals are accountable to a team or get encouragement from others, it has a big impact on their well-being — the more support they have, the greater chance they'll achieve and maintain a healthy lifestyle." Social Support: Impact on Health and the Bottom Line, Dean Witherspoon
In a game of Cool Choices a team's standing depends on the activity of all team members—which means players are accountable to each other. It's not unusual for teammates to develop nudge strategies—ways to remind each other to play.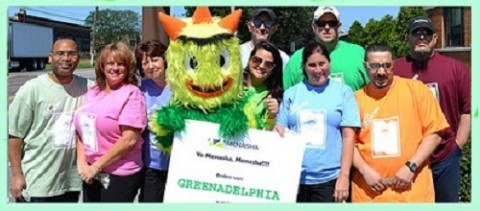 Think about that for a moment: employees spontaneously reminding each other to adopt sustainable practices.
Jim, I saw you turn off the light – claim your Cool Choice so that we stay in the lead!
Hey Ann, I saw you claimed points today for carpooling—nice job!  Did you remind Alana to play?
Most Cool Choices players talk about sustainability with colleagues at least once a week during the game. Those are conversations where folks are sharing their values as well as pragmatic strategies for saving energy and resources.
One of the big challenges with inspiring action around climate change is that individuals often feel powerless in comparison to the scale of the issue. Seeing friends and colleagues take action—and being part of a team that is taking action—is empowering.  Our players are part of a team and that team is part of a larger community where hundreds or thousands of individuals are taking action.
With support, regular people can reduce their emissions; they can improve the quality of their lives while reducing the waste. Teams are a critical part of that strategy.
How can you apply the benefits of team dynamics to boost engagement in your workplace or community?
Curious about how Cool Choices can help your organization? Contact us for more information.