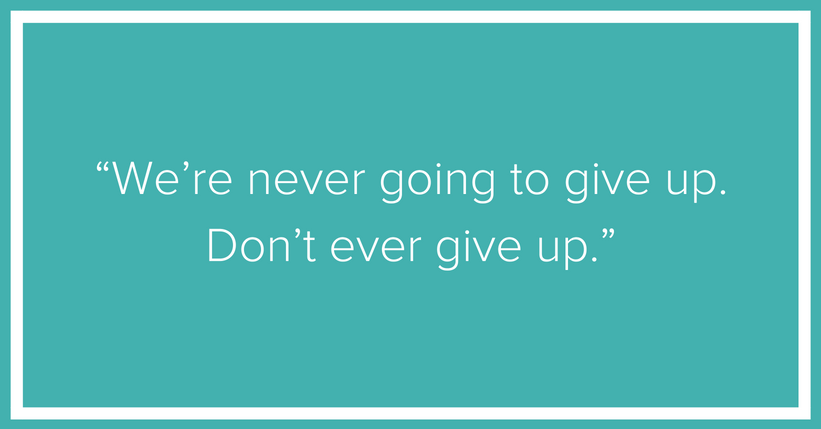 Advocating for sustainability is difficult work. Sometimes it feels a little hopeless—we see the headlines about shrinking glaciers and rising temperatures alongside stories about short-sighted politicians. Or our efforts to implement a new sustainability practice lack traction and we feel that nobody else cares about these issues. Frustrated and discouraged, we might start to ask ourselves if our efforts are in vain, if it's even possible to make change happen.
The next time I experience one of those moments of doubt, I am going to think about the people I met at Fort Berthold and their words—because that will provide the kick in the pants I need to get back to work.
On-the-Ground Sustainability Activism
Fort Berthold is an Indian Reservation in western North Dakota. It's the home of the Mandan, Hidatsa and Arikara people and it's also home to about 1,200 oil rigs, many of which flare methane gas 24 hours a day, seven days a week.
Fort Berthold POWER (Protectors of Water & Earth Rights) is a citizen-driven, grassroots group that aims to "conserve and protect the land, water, and air on which all life depends." It's a group of amazing people who are standing up for the environment against unbelievable odds. While the local, state and federal officials around them embrace fossil fuel money and short-term thinking, POWER advocates against the practices that jeopardize lives and habitats. In addition to collaborating with researchers from around the world to document toxins in the air and water, the POWER members testify at hearings and write letters and leverage social media to increase awareness of their efforts.

Sustainability: It's Up to Us
I was privileged to tour Fort Berthold and hear directly from some of the POWER members. Theirs is a difficult fight where local activists are not just battling big-moneyed outside interests, they are also fighting centuries of racist policies against indigenous peoples. As I learned more about POWER's challenges, I marveled at their resilience, at their ability to stay in the fight even when the odds seemed hopeless.
Several members of POWER talked about the need to persevere in a post-tour discussion with our group; the quote above is from one member of the group. And when I went online to learn more about POWER I saw similar quotes like this one:
It's up to us. It's up to you and to me. We live here.
Joletta Bird Bear
It's impossible to visit Fort Berthold and not think about power and privilege. I came away with a fresh appreciation for how lucky I am to have access to clean water and like-minded public officials (at least at some levels of government). Listening to the POWER activists, I reflected that my own challenges were definitely surmountable. It was, as I said before, an effective kick in the pants.
Visiting Fort Berthold reminded me that giving up on sustainability isn't an option. We have to keep fighting to mitigate climate change because this is where we live, and it's all up to us.
Comments are closed.