It takes momentum to achieve big results.
You can build momentum by recognizing and celebrating small wins.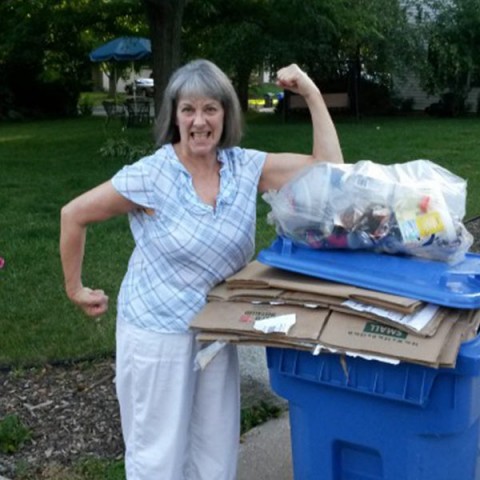 Set up official opportunities to recognize leaders and celebrate milestones but also be generous with the spontaneous praise for everyday actions. The individuals and businesses in your community who are helping to realize your clean energy goals are heroes—start treating them as such!
Seek out opportunities to catch people doing the right things. Snap a photo of children picking up litter in the park or a resident biking to work. Every time you praise somebody for their efforts, you inspire others to act. It's a virtuous circle.
Celebrations build momentum because you are drawing attention to sustainable practices. Humans are social creates and we follow the cues we see—so the more visible you make sustainability, the more viral it will be.  See our free Sustainable Communities webinar series for more on making change viral.
The most meaningful rewards are public recognition. So be creative about how you can showcase folks who are making a difference in your community!
Fitchburg, Wisconsin has set up a great online map where they showcase all kinds of sustainable things going on in their community.
Share other great examples with us and we'll add them here!