Take A Look
Cool Choices begins with a fun, social and easy online card game.
Click the cards below to see how easy it is to share your sustainable actions!
(You can learn more about our program in this short video.)

Calibrate your flat panel TV's picture.

Turn off the water when you brush your teeth.
Take Action
Everyone wants to share and celebrate the actions they're taking to save money and help the environment.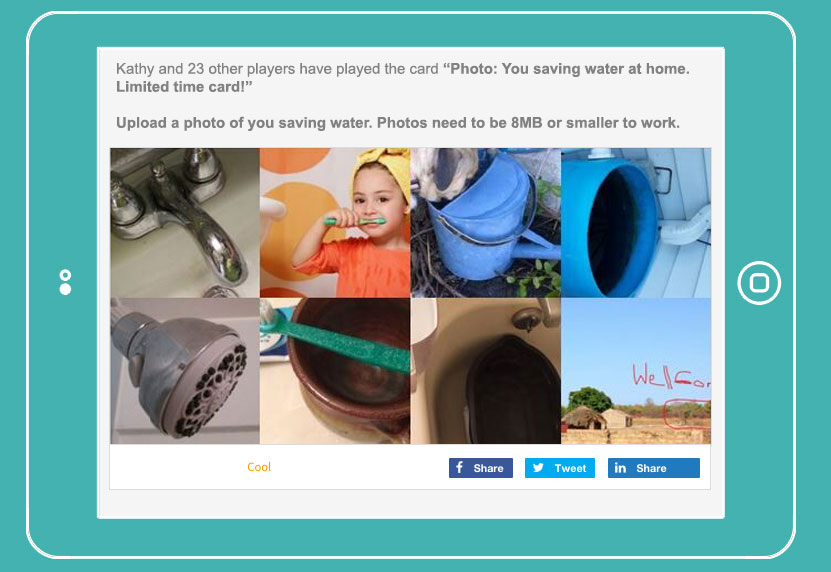 The New Normal
Cool Choices empowers players to cheer, coach and learn from one another on the topic of sustainability.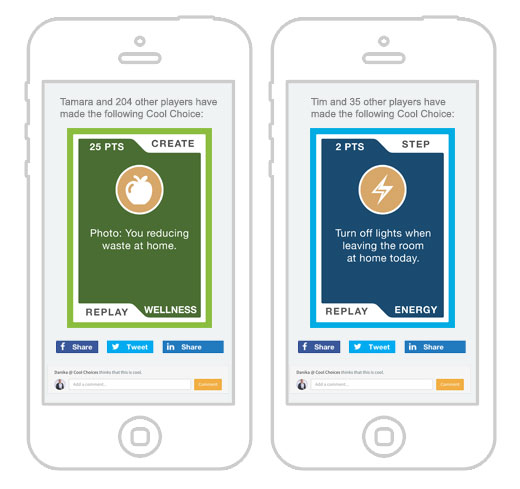 Use Less, Save More
Players have made more than 259,410 Cool Choices,
saving more than $3,914,208 annually, reducing waste and avoiding
over 13,028 metric tons of annual CO2 emissions.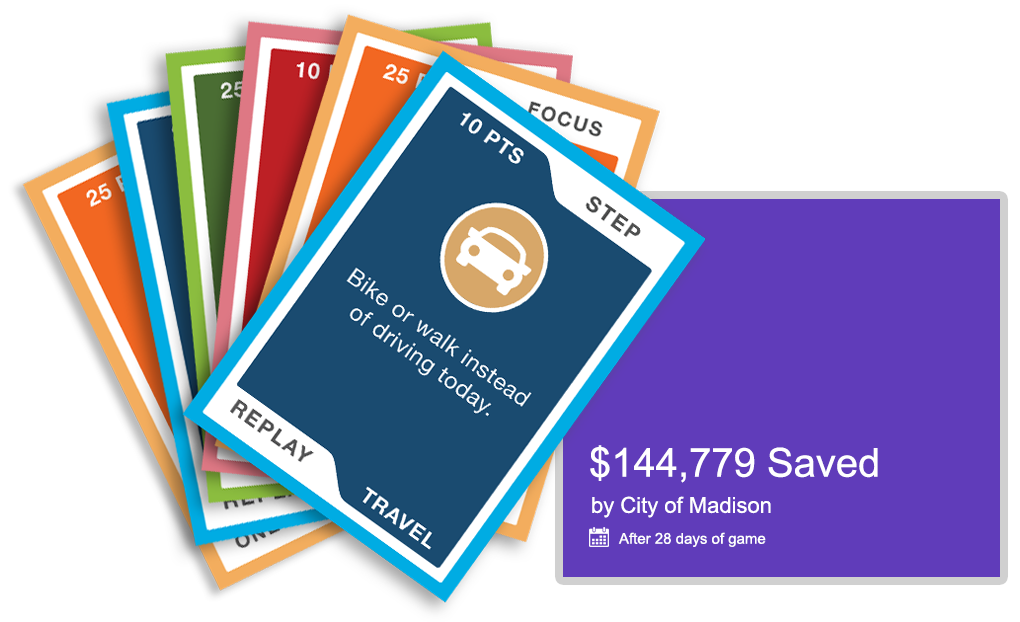 Learn More
Engage your employees. Achieve measurable results.
We'll get right back to you by phone or email.