Beyond The Game
Cool Choices creates a foundation for culture change.
We're often asked, "What happens after the game?" The Cool Choices Connected service facilitates further growth and innovation after the game ends.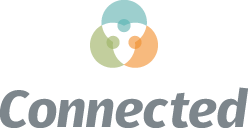 Cool Choices transforms unseen personal actions into celebrated public accomplishments. The game shines a bright light on what's going right, creating an opportunity for people to build on that momentum. Emboldened by the social proof that sustainability matters to their community, individuals and organizations continue to innovate after the game ends.
For example, in response to strong employee interest in gardening, Miron Construction created a trailer of gardening equipment employees can borrow. A Cool Choices team in Philadelphia came together to rehabilitate a local park. 
Cool Choices is collaborating with its alumni community to build Cool Choices Connected, a forum where past participants can share their ongoing accomplishments and find allies and resources for their next big ideas.
"The game got us talking about how we do things in the office; there was more support for green options than I expected."
"I was surprised by how many people participated."